Electric Gardens Cleveland Luxury Apartments
Can a building's environment conduct and enhance the coexistence of 'work' and life in a new world?
A high design - boutique hotel inspired - live/work community, with a rebel heart.
Grow Peacefully
Electric Gardens, a new high design concept by J Roc development blends home and work in a fashionable, flexible but perfectly compartmentalized way - featuring fresh air at every turn, abundant plant life and the most advanced in unit air purification systems.
Grow Comfortably
Electric Gardens is a resident first community, that considers both design and programming as essential to developing an experience for our community members that makes their lives better - providing hospitality and community when they need it.

Grow Creatively
Electric Gardens welcomes the nationally recognized coworking concept Limelight.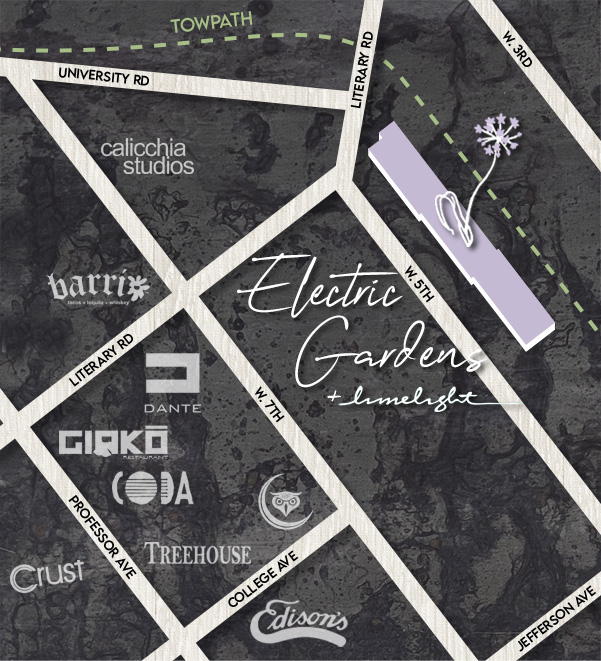 Grow Existentially
With the towpath out the front door and with an art gallery right next door, Electric Gardens sits right on the most desirable edge of Tremont- on top of the hill overlooking the entire Cleveland skyline and a quiet painted horizon of urban activity.
Grow Tastefully
We believe in simple and elegantly eclectic design—both self-evident and life-promoting.